March 12, 2020
2020 Economic Visionaries Event
Spartanburg Community College Foundation (SCCF) hosted the 4th annual Economic Visionaries event on March 12, 2020 in Spartanburg, South Carolina. This event is held to honor the businesses, innovators and leaders who help transform the Upstate of South Carolina.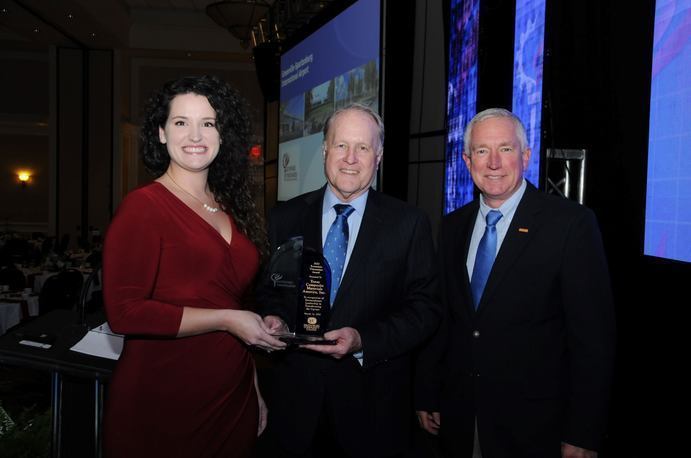 For the first time, Toray CMA Spartanburg was honored as one of four recipients for this year's award. During the ceremony, Mrs. Amy Wood, a local Emmy-Award winning TV anchor, presented each award preceded by a video of the winning company. Mary Willard, CMA Spartanburg plant's HR/GA Manager received the trophy on behalf of the company from Spartanburg Community College President, Mr. Henry C Giles. The other award winners included Piedmont Natural Gas, Bank of America, and Milliken & Company.
Proceeds from SCCF's Economic Visionaries event support student emergency funds, student book fund requests and general scholarships administered by the Foundation. CMA Spartanburg Plant was happy to be one of the Inventor level sponsors for the event. The relationship between Spartanburg Community College and CMA Spartanburg Plant began during initial construction of the plant in Spartanburg when they were gracious enough to allow CMA offices to be housed in the SCC Tyger River Campus just up the road from the construction site.
We are very honored to receive the award and will continue to make efforts to contribute to Spartanburg Community College and the community.