March 3, 2020
Piedmont Regional Science Fair Judge Volunteering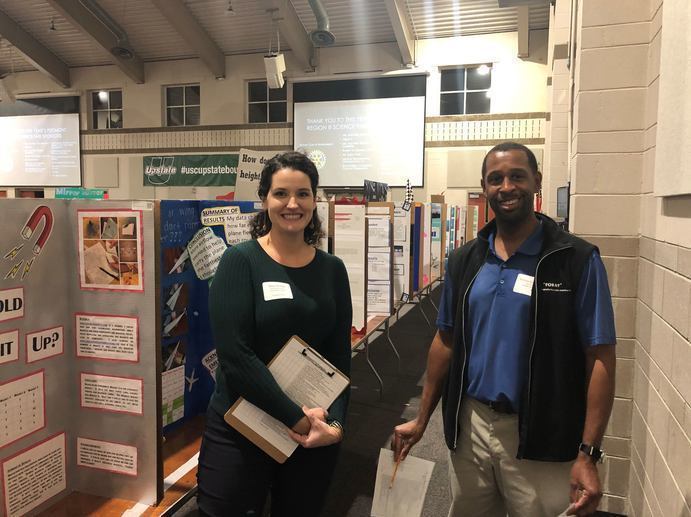 On March 3, 2020 a team of 5 from CMA Spartanburg joined the Rotary Club of Spartanburg, several area colleges and businesses, and the University of South Carolina Upstate to insure the success of the Annual Piedmont Regional Science Fair. The collaborative event serves the South Carolina counties of Chester, Cherokee, Lancaster, Spartanburg, Union and York students from public, private, and home schools. The event displays the work of around 800 young minds. The event organizers tasked CMA employees with judging hundreds of elementary and middle school projects based in behavioral and social science, biology, chemistry, physics, general science, math, and computer science. The high school students even got the opportunity to explain their creations.
This gave us a unique opportunity to interact socially with the future scientific talent in the area.  The winner of the Piedmont Region III Science Fair will go on to compete in the Intel International Science and Engineering Fair (ISEF), which is the world's largest international pre-college science competition, providing an annual forum for more than 1,700 high school students from over 70 countries.
Our plant began production in July of 2019 so we are still considered new in this area. While this is only the second year CMA has participated in the event, the volunteers greeted us with; "weren't you here last year," and "oh you work for Toray, right?" Showing that we are becoming part of the community!