October 1, 2017
CMA (Tacoma) Fall CSR Campaign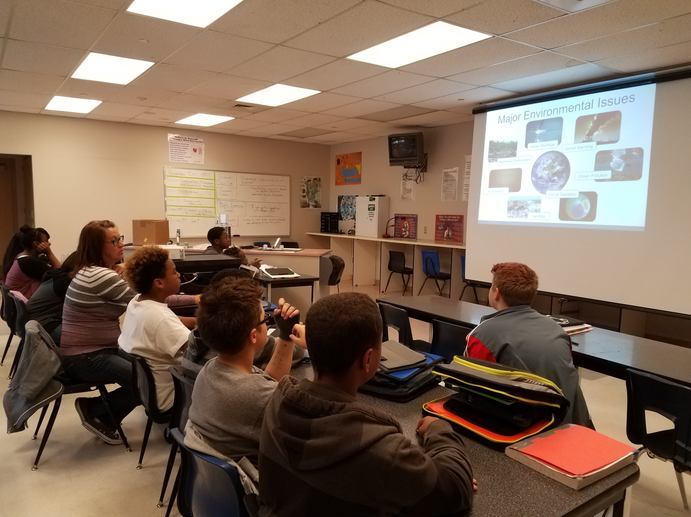 In September of 2017, CMA (Tacoma) held a campaign to collect school supplies for students in the Bethel School District.  From the end of August to September, donation bins were setup throughout the facility where associates could donate supplies.  At the end of the campaign, 192 items were donated including backpacks purchased by CMA.
Following the supply drive, in October 2017, associates from CMA (Tacoma) visited Bethel Middle School, located near the facility, to teach an experimental science class to 7th grade students.  Over the course of two days, associates presented to eight classes, totaling about 240 students in attendance.
Associates introduced themselves to the students, Toray and CMA, and then moved forward in the presentation focusing on environmental issues such as water shortages and possible solutions to these issues.  Students were shown that through the process of water filtration, particles (including viruses) could be separated from water to produce clean drinkable water.   Using a Toray ultrafiltration (UF) membrane as an example of the process, the associates showed the students how to separate clear sugar water from orange juice.
Afterwards, the lesson moved on to introducing the students to carbon fiber and prepreg.  Students learned what prepreg is, the process to make it, and the environmental benefits from it.  Concluding the lesson, students were able to see and discuss finished products made with carbon fiber.
CMA is proud to discuss science and innovation with the local community, and looks forward to visiting schools in the future.