Prepreg
High-Performance 2700 Prepreg System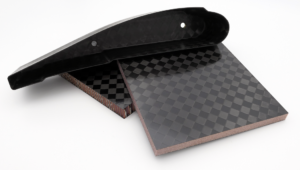 2700 Prepreg system is specifically formulated for heat resistance and low water absorption which makes it suited for applications where it is exposed to high heat and high humidity environments. Customers using Toray's 2510 and 2511 resin systems may easily adopt 2700 with minimal impact on their production environment.
Cures in less than 5 minutes
Cure temperatures at 250°F to 350°F / 121°C to 177°C
Process flexibility: Vacuum bag, out of autoclave, autoclave, compression molding, AFP/ATL, and hand layup
Low void content and optimized tack
Excellent all-around structural properties
Applications: Aerospace primary or secondary structure components, industrial and recreational applications.